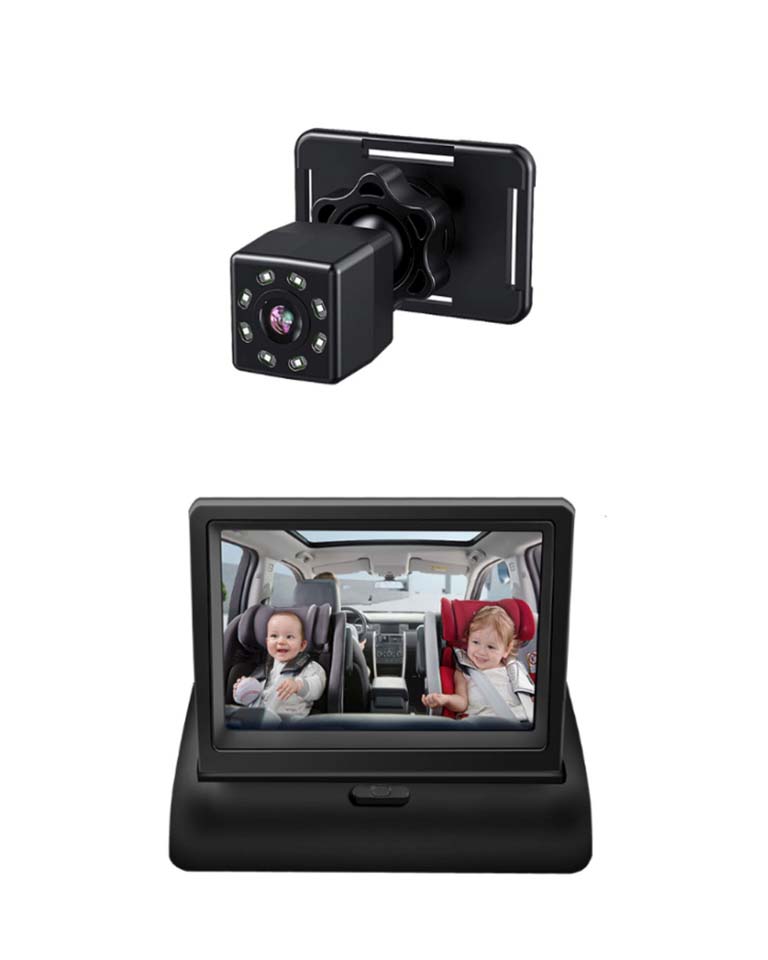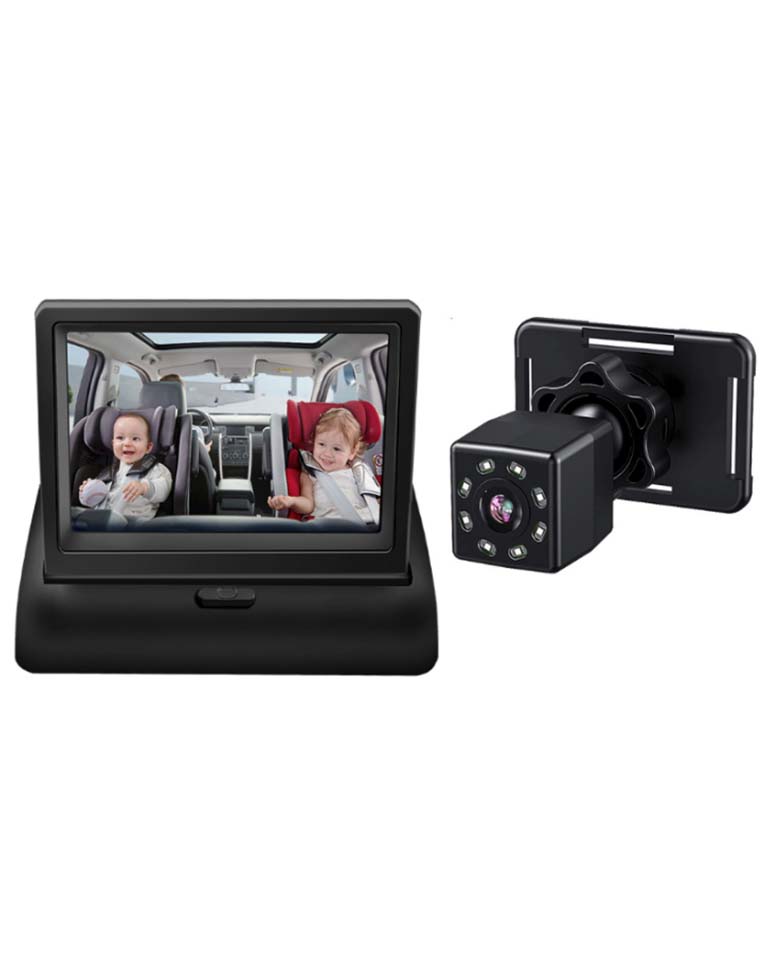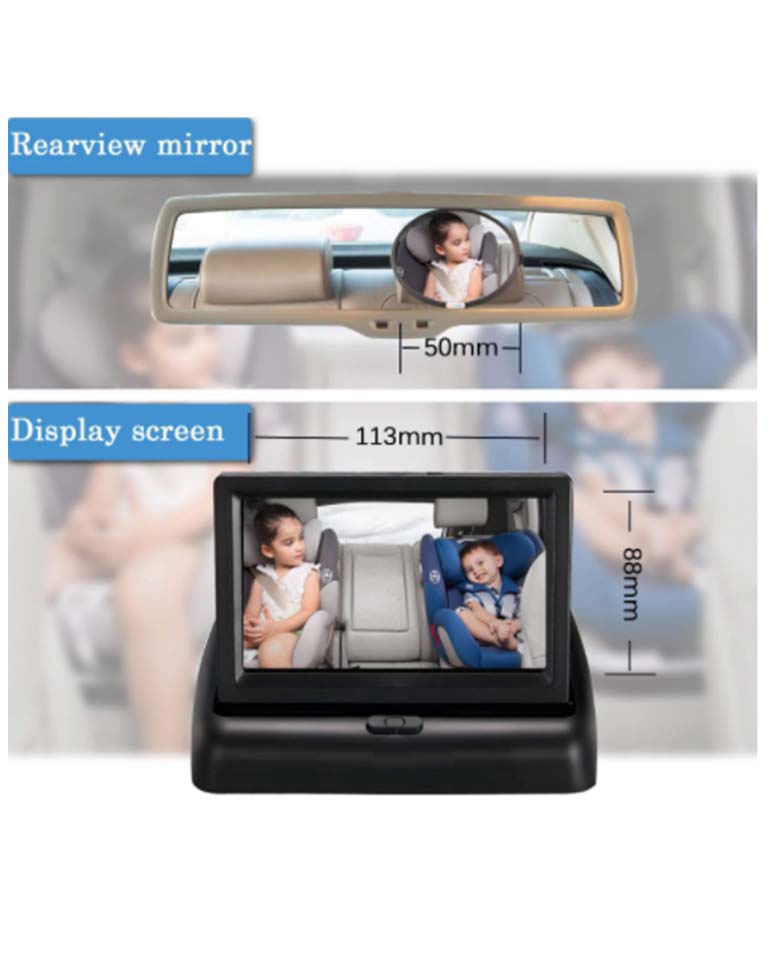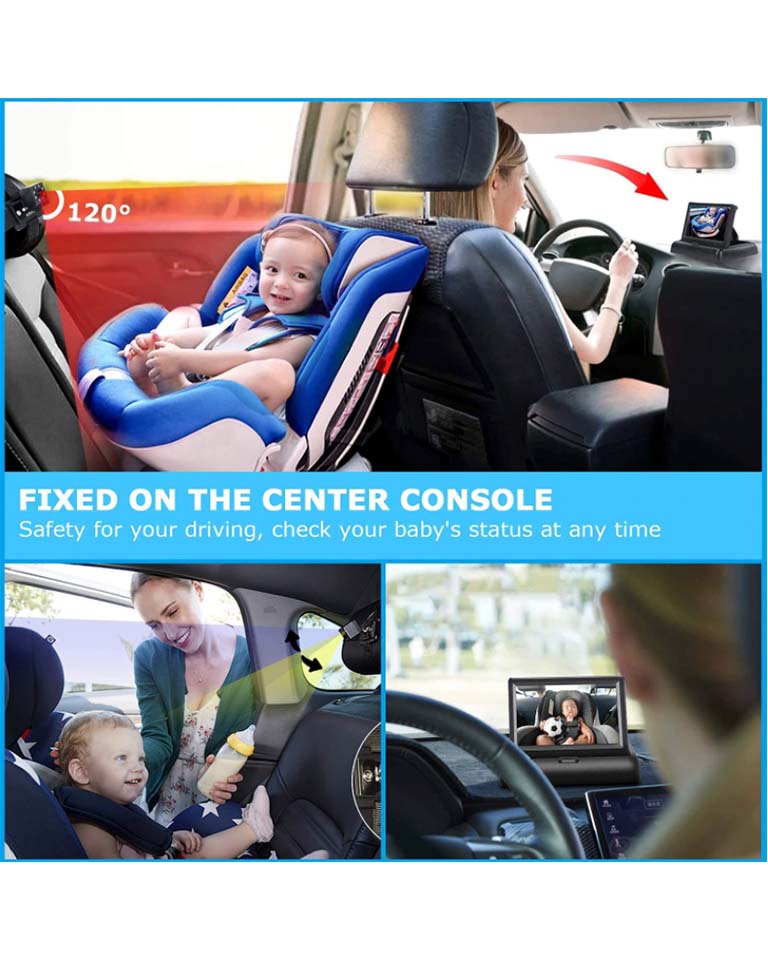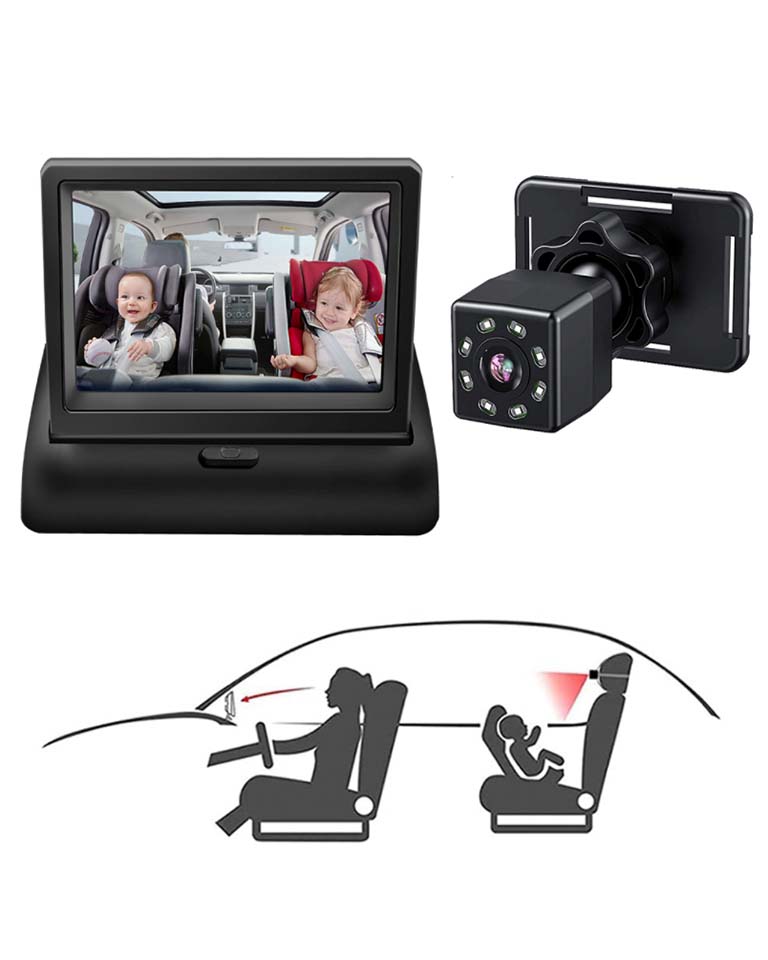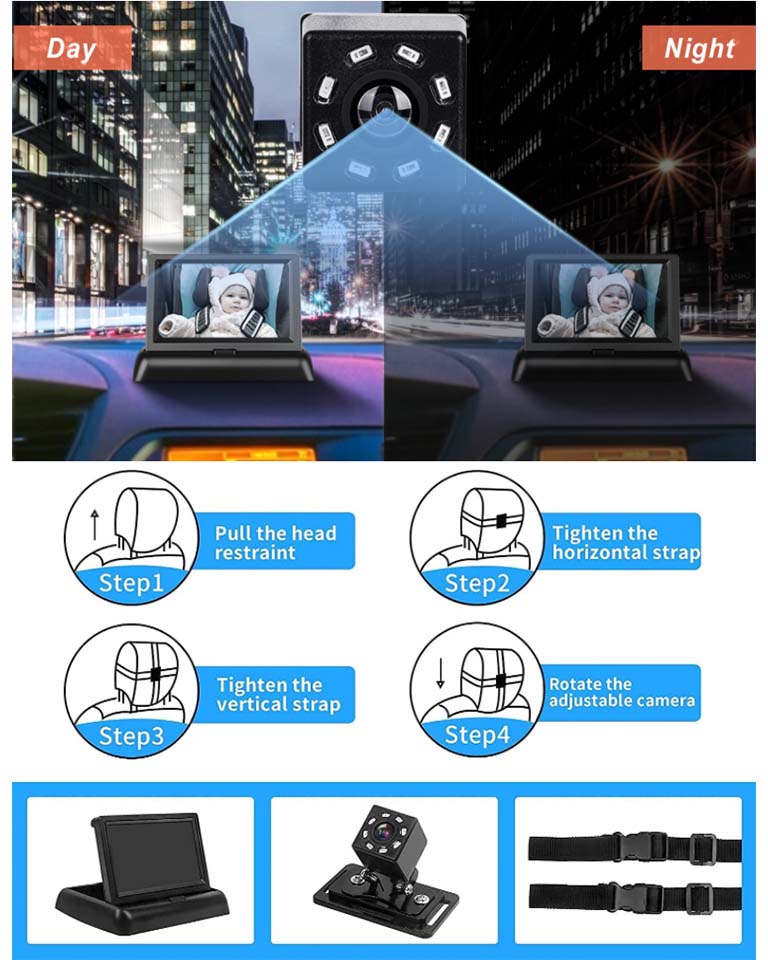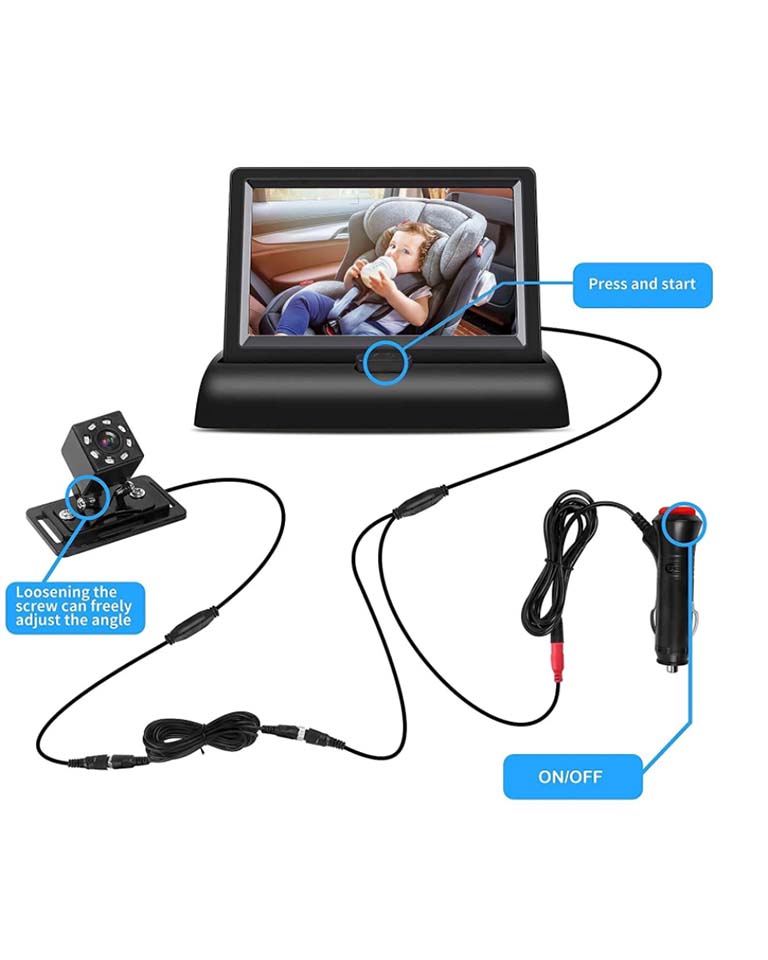 Features
Specifications
Reviews
Everything That's Included
Each item comes with 1 x camera, 1 x 4.3" monitor, 1 x car charger, 1 x 5m video cable, 1 x instruction booklet and 1 x non slip mat+ 1 x USB cable. We also offer fast customer service within 24 hours, 30-day hassle-free return policy and a 1-year international warranty.
Product Specifications
Aspect Ratio: 16:9

Resolution: 480×272

Input Voltage: DC9-32V

Brightness: 400cd/m2

Dimensions :128 x 80 x 10mm
Customer Reviews
Write a Review
Ask a Question
Amazing value, super useful for night driving!
This is an awesome upgrade from a physical mirror. The wider field of view and crisp display with nighttime illumination is incredibly helpful and convenient for keeping an eye on your little one in the car. Setup in principle is simple, but I must say that keeping the wires out of the way and routed from the rear seat is a bit of a pain. A brightness knob for the display backlight would be a really nice addition, and maybe a flatter section of cable exiting from the display with more length before the wiring junction would be helpful -- but it's hard to complain about anything given the cost of this unit! Very impressive to get all this tech in such a well designed bundle.
Buy it, you won't be sorry.
This is by far one of the coolest baby products Ive tried. The mirrors you can use are so large and unsightly so having just a tiny camera is very nice. The video quality is crystal clear and frankly for me easier to see than looking through a mirror reflecting another mirror. Packaging was great, comes with a double sided sticky pad if you want to adhere the screen. Also has a nice on off switch for when baby isnt in the car its not ******* up power. its convenient and we really like it.
Really nice baby camera
I bought this camera to try to keep my eyes forward instead of looking at a mirror in the back. It rests on the dashboard and you can easily see your baby while keeping your eyes forward. The image quality is decent and more than enough to see what is going on even at night. The monitor can fold down and lay flat so if you dont need to see the backseat then you can lower the profile to keep it a little neater. It is very easy and simple to set up. It has well built plugs that also used a threaded connector to keep them plugged in. The cords are also very long which makes it easier to tuck the wires behind trim. I would recommend if you buy this to tuck the wires into trim in order to keep your baby from pulling on them and it also keeps the installation much neater. I would also recommend you use a little double sided tape to keep the monitor from sliding around on the dashboard.
get one of this thing
Ditch your mirror that you need to adjust every so often and get one of this thing. Quality of video is crystal clear, its cable is very long so you don't have to worry about it not reaching the front seat, cable is also small and easy to hide. What I like the most is the power off button since some car has trouble starting the engine if theres electronics connected to it. With the power off button, you don't have to worry about that at all. I would recommend this to my friend and family.
Perfect for mamas!
I got this for my car and its perfect! Took 3 minutes to set up. It has a cable that runs from the camera to the screen so we just ran it under the seat pad (which is under the car seat base) and the car mat and up between the front seats. It isnt in the way at all. The camera is really clear so its easy to see if shes awake, asleep, her heads fallen forward, etc. This camera is well worth the money so that I can always see my baby girl in the backseat!
Free shipping
FREE shipping on all orders over $99
Aussie Owned
All our products are proudly designed in Sydney
Worldwide Shipping
All orders shipped globally with tracking details
Secure Payment
Safe and secure checkout with SSL