Omni 3-in-1 Wireless Magnetic Charging Station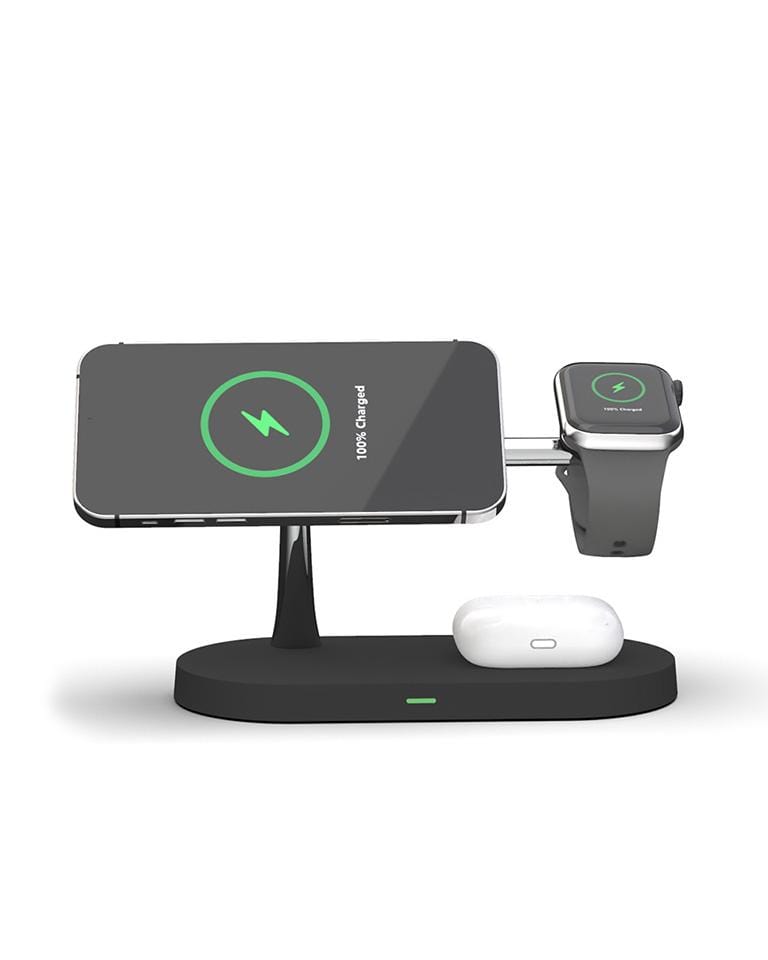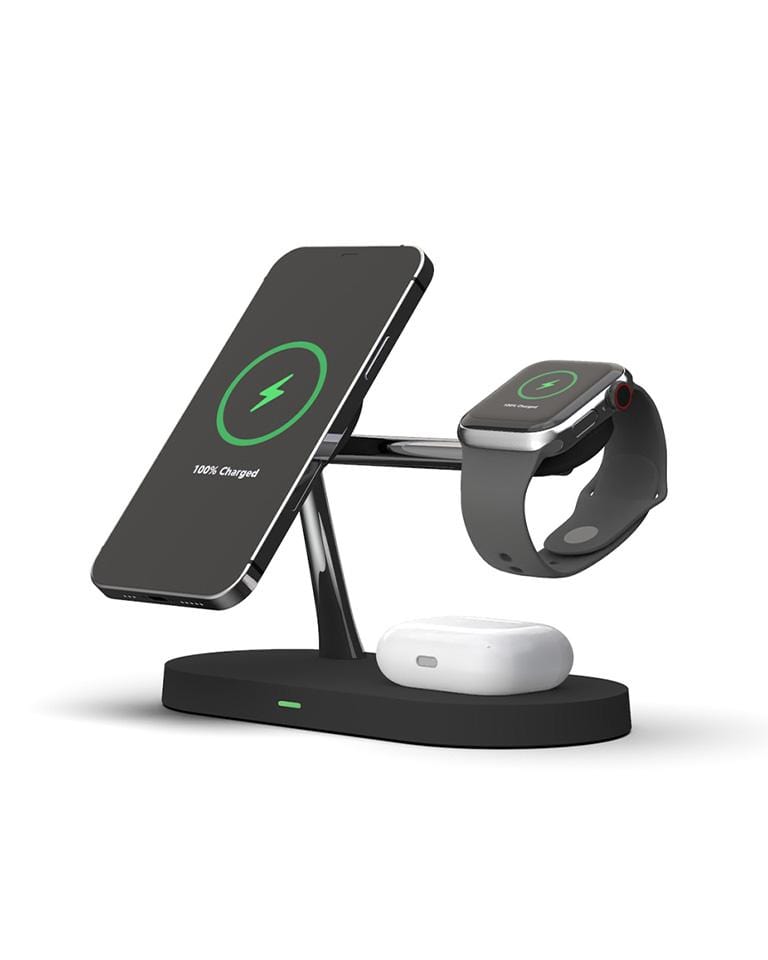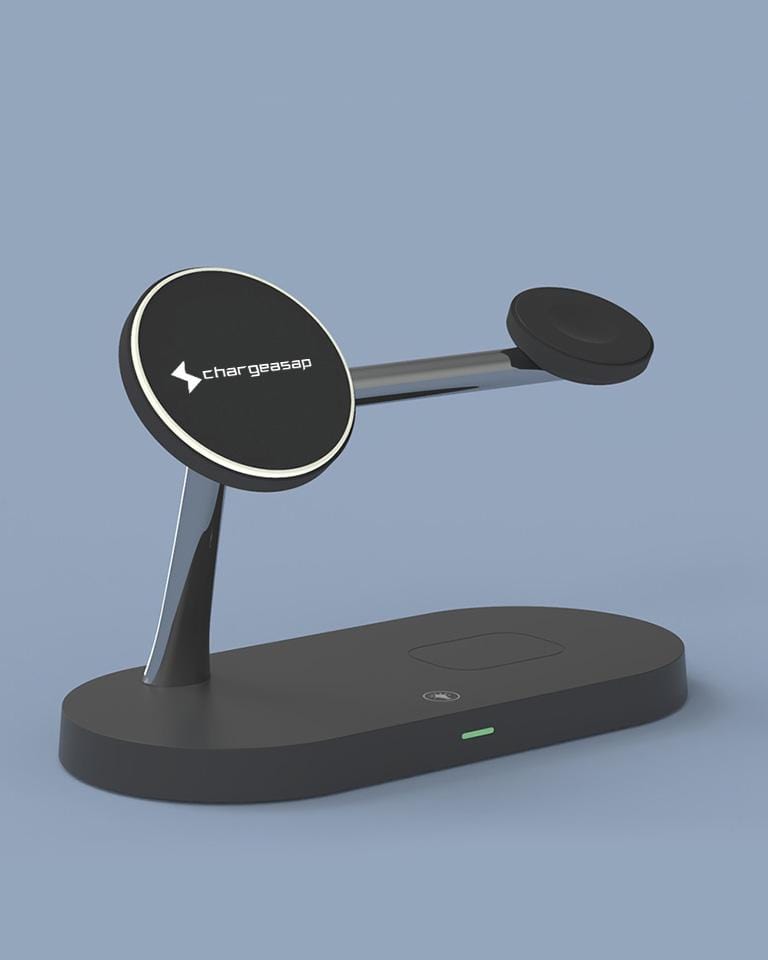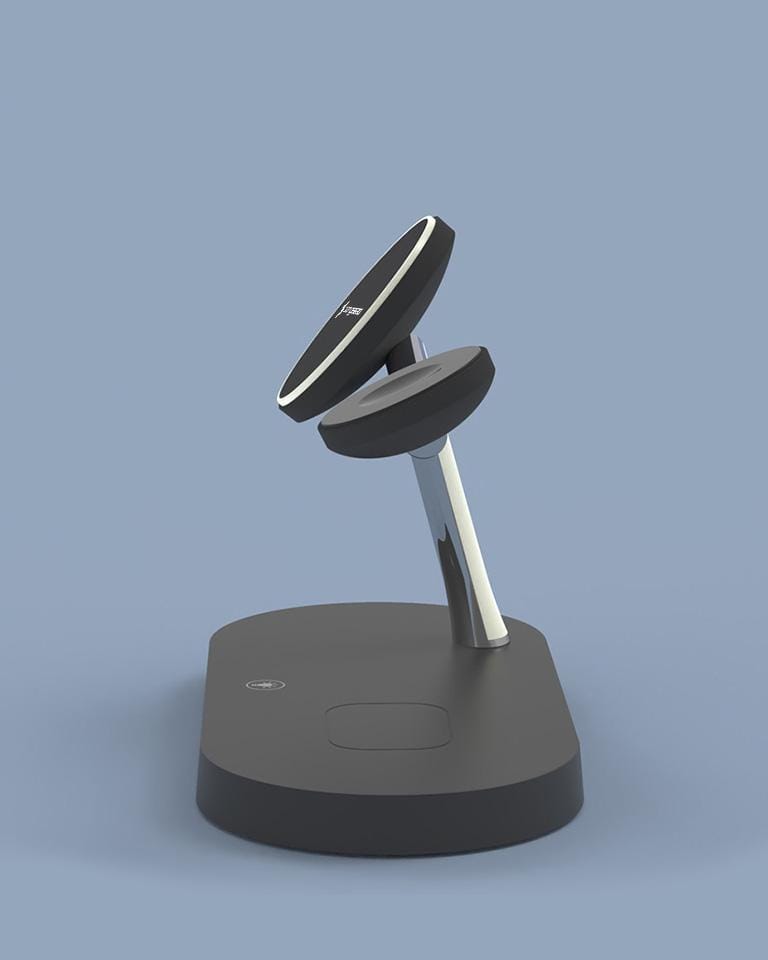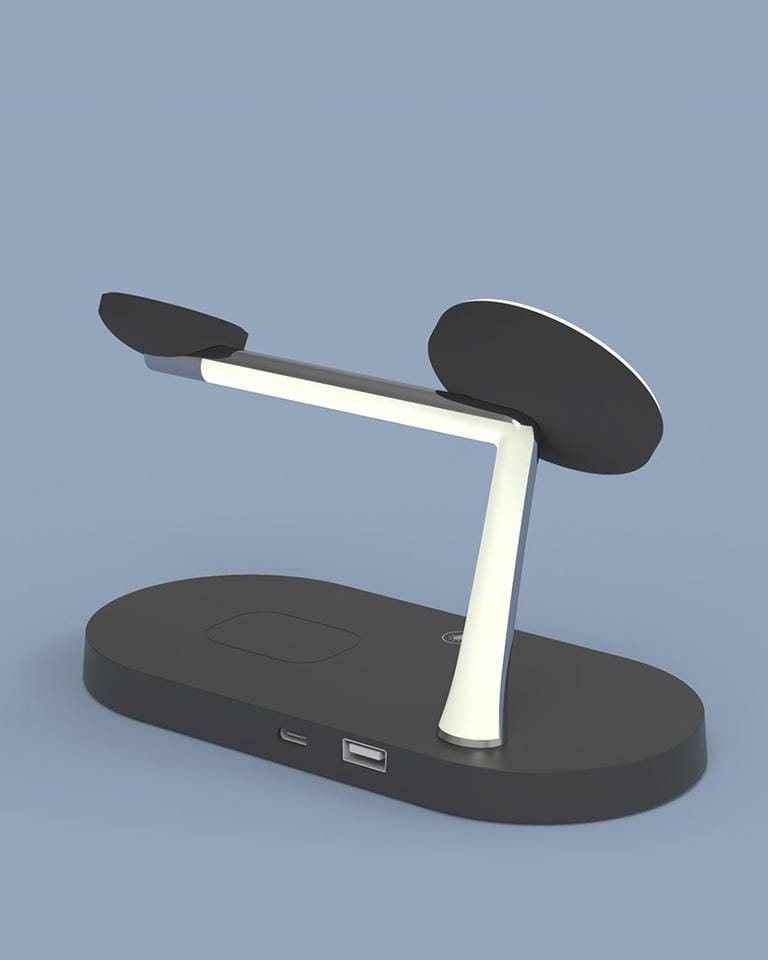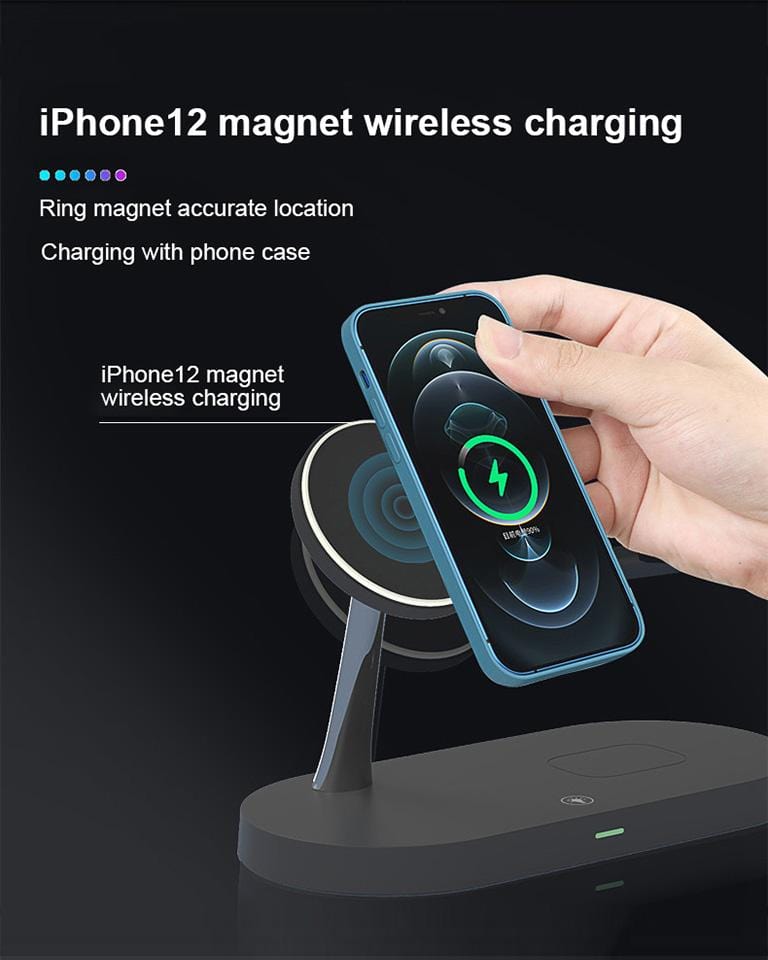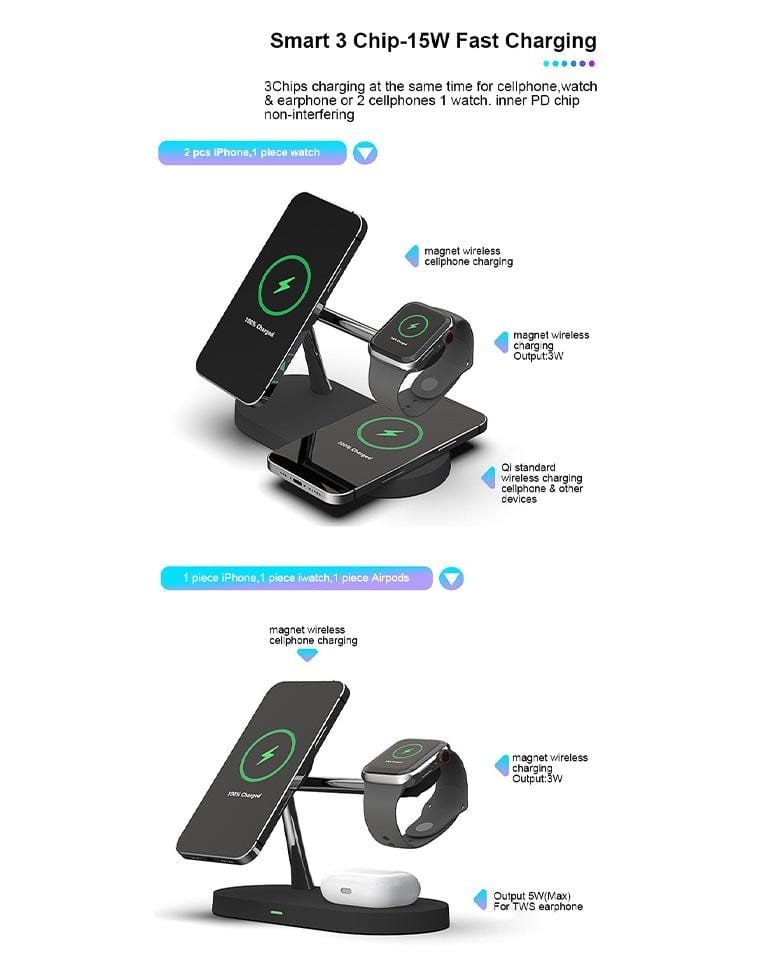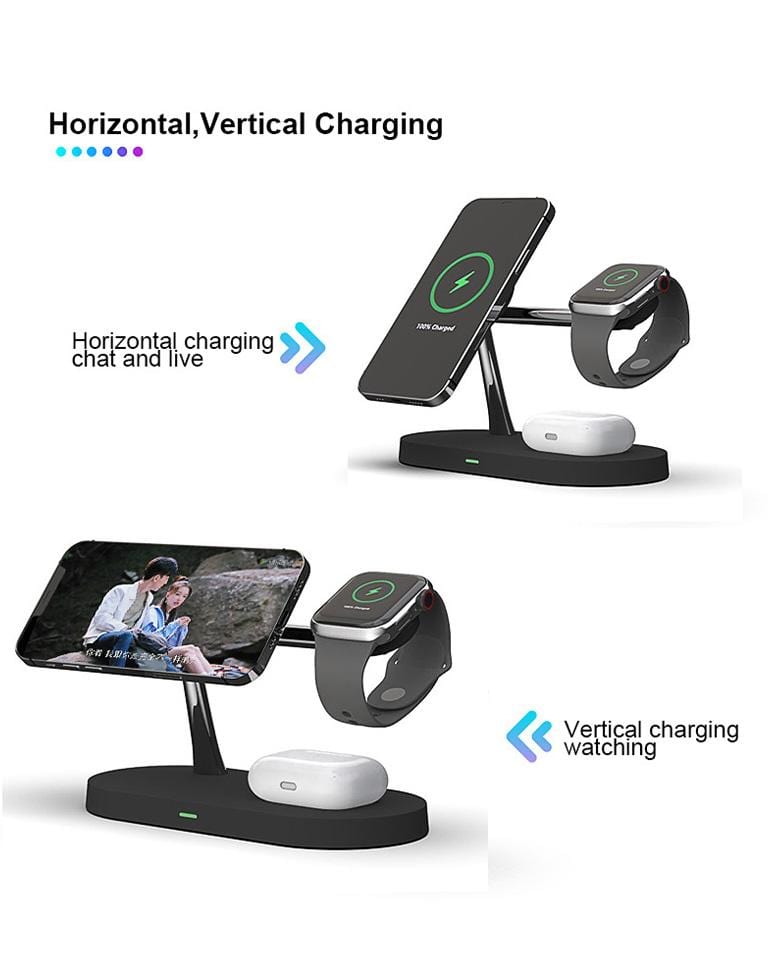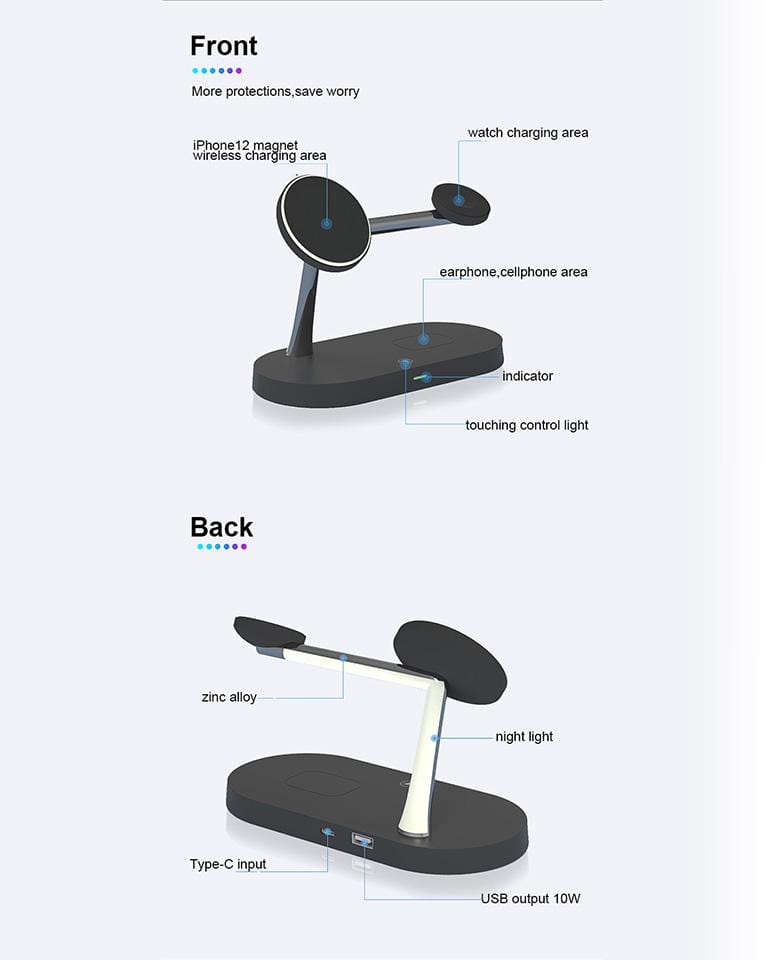 Features
Specifications
Reviews
Everything That's Included
Each item comes with 1 x Wireless charging station, 1 x 1m USB-C fast charging cable, 1 x instruction booklet. We also offer fast customer service within 24 hours, live chat, 30-day hassle-free return policy and a 1-year international warranty. 
Product material: plastic + zinc alloy
Input interface: USB-C 
Input: PD, QC3.0, 9V/4A, 12V/2.5A
Conversion efficiency: <80%
Transmission distance: <5mm
USB-A output: 5V/2A 
Mobile phone wireless output: 15W, 10W, 7.5W, 5W
Appple watch wireless output: 3W
Airpods wireless output: 2W 
Dimensions: 18.39 x 13.31 x 9.3 cm (7.24" x 5.24" x 3.66")
Weight: 

358g (0.78lb)
Customer Reviews
Write a Review
Ask a Question
What an awesome all-in-one charger
I purchased a couple similar chargers in the past and have had nothing but great experiences with them. The nice thing about them is that they are all-in-one chargers that allow you to charge your phone, AirPods and watch. It is even possible to charge a second cell phone on the flat surface of this charger if you dont have AirPods. I absolutely love this charger and would highly recommend it to anyone looking for an all-in-one charger! Im sure I will purchase another one in the near future.
gets the job done
Bought this for my office so that I can charge my phone, watch, and AirPods while I'm sitting at my desk. It's really sleek and gets the job done. . It's really good for your desk while you're at your computer because you can have it face you so you can use Face ID on it without having to pick it up.
Sleek & cool
This charging station hits all the places you need it to. Its small and sleek, making it easy to fit anywhere you want to put it. Because of its cool design, it elevates any space visually. Its light weight and can be easily packed or stored away. But above all it charges 3 things at once! AND the charge is fast. Even when I was using all three ports at the same time, my phone, watch and AirPods all charged in the normal amount of time, it didnt take longer. Absolutely love and worth the buy!
Convenient charger for up to 3 Devices
What can I say but awesome! This charger allows me to charge my Apple products with ease. I can place my iPhone 11 Pro Max in either horizontal or vertical, with the case on, and get a full charge quickly. I can also charge my Watch and the Airpods Pro. I would highly recommend it if you have Apple products you need to charge.
Compact & Reliable
I have used 3 different iPhone/Apple Watch chargers like this, but this one is my favorite. I've been using it for over a month, and I've only had one issue where my phone did not charge. I don't know what the issue was that one time. I placed my phone on the charger before going to bed, and in the morning it had not charged. However, I've had that same issue with the other similar chargers I have used. It seems sturdy and well made and a great value overall. If it lasts a year I'll feel like I've gotten my money back several times over. For reference: I'm using this with an iPhone 13 with magsafe case.

Previous Product

Next Product
Free shipping
FREE shipping on all orders over $99
Aussie Owned
All our products are proudly designed in Sydney
Worldwide Shipping
All orders shipped globally with tracking details
Secure Payment
Safe and secure checkout with SSL