Cable Set Magnetic USB-C 100W Charging Cable: Infinity
Infinity is the first universal magnetic charging cable to support 100W PD Charge, QC3.0/4.0 & Data Transfer for Apple, Micro USB & USB-C. A huge technological leap in the world of fast charging magnetic cables.
USB-C 100W PD Compatible: Supports fast charging for Micro USB (Android), Apple, USB-C and USB-C laptops including Macbook Air and Macbook Pro
Universal Charging Cable: One cable for all your USB devices: Apple, Samsung, Huawei, OnePlus, Oppo, Vivo and more
World's Strongest Magnets: Each cable set features 2 x N54 neodymium magnets
Features
Specifications
Reviews
Everything That's Included
Each cable set comes with 1 x magnetic cable 3.9ft (1.2m) cable + 1 x magnetic tip (Apple, Micro USB or USB-C) + 1 x tip removal tool + 1 x cord wrap. We also offer fast customer service within 24 hours, 30-day hassle-free return policy and a 15-year international warranty. 
Product Specifications
USB-C Output: 9V 1.67A/ 9V 2A/ 20V 3A/ 20.2V 4.35A/ 20V 5A
Apple

 

Output

: 6.8V 1.7A/ 5V 2.4A
Micro USB

 

Output

: 5V 2.4A

Due to the upgraded 10 pin design, Infinity is not compatible with any of our other magnetic cable ranges (asap Connect, asap X-Connect, UNO or MAGX)

Devices with their own proprietary charging technology are only compatible with their proprietary and official cables and not third party cables to achieve their full charge speeds. Using Infinity, the cable will still charge at the max speed possible without integrating in their proprietary charge technology 
Use with our range of fast charging graphene powerbanks

 

to re-charge the powerbanks at it's maximum speed
Customer Reviews
Write a Review
Ask a Question
01/22/2023
Rolf M.

Sweden
Easy to use even with just one hand
Convenient for easy connection for charging equipment that needs to be charged too often ;-) The cord is always ready to **** on the equipment to be charged, as long as it gets close enough. If you turn the equipment slightly while it is being ****** in, you avoid that the magnet sucks in a little crookedly, and therefore does not make contact. If one has suffered from having only one usable hand, this is fantastic. The only drawback I think is that there is a lack of a selection of different length cords.
12/14/2022
Rogers D.

South Africa
Excellent product
Exceed expectations
12/14/2022
Rogers D.

South Africa
Excellent product
Exceed expectations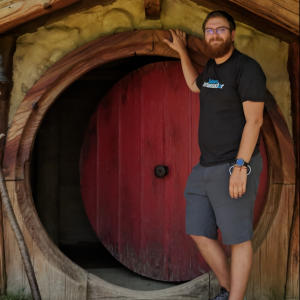 CY
12/07/2022
Christian Y.

United States
Great for charging, slow on data
Love that I can charge at 100w with these, however I'm disappointed that they're only USB 2.0 speed cables. Was really expecting them to be USB at least 3.0 if not 3.1, so 5Gbps speed. Instead they're the same 480Mbps as the old square USB 2.0 cables.
Convenient!
So Convenient!
NEXT
Great upgrade from previous version
I used to use the older version cables, but stopped using them due to the lack of data transfer.
The stronger magnets, fast charging, and data transfer are a perfect upgrade!
Great Product
Works well, magnets are strong and link up well no issues with having to re-seat the connector to charge.
Convenience at your tips
Bought an Infinity cable with USB-C tip to conveniently charge both my MacBook Pro and iPad Pro (had to order an extra USB-C tip). It's is now a breeze to have both my devices charged - magnetically, instead of inserting the cable. If you have the same requirement to charge multi devices, then I can't recommend this cable enough (along with the right charging tips).
Thank me later ;)
Great magnetic connector for all of my usb-c needs
I have been using these cables now for 6 months and just came back to buy more so I can convert all of my devices to have magnetic connections for ease of charging at home, on the go, or in the car.