Magnetic Tip 100W For USB-C Laptops- Infinity
Device
Lightning
Micro USB
USB-C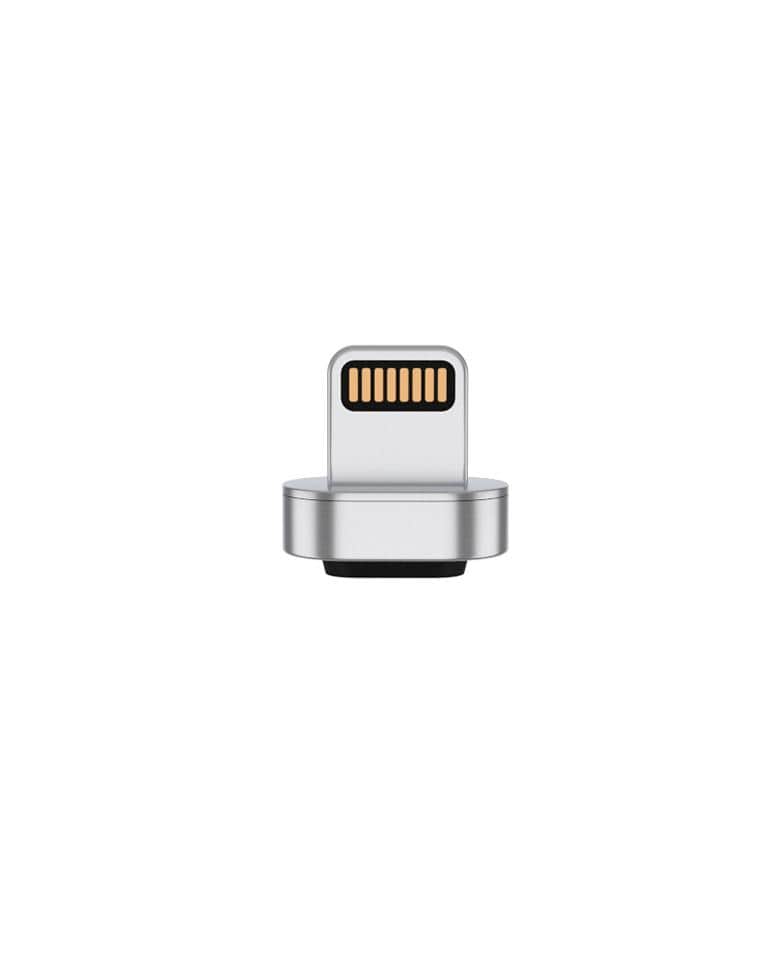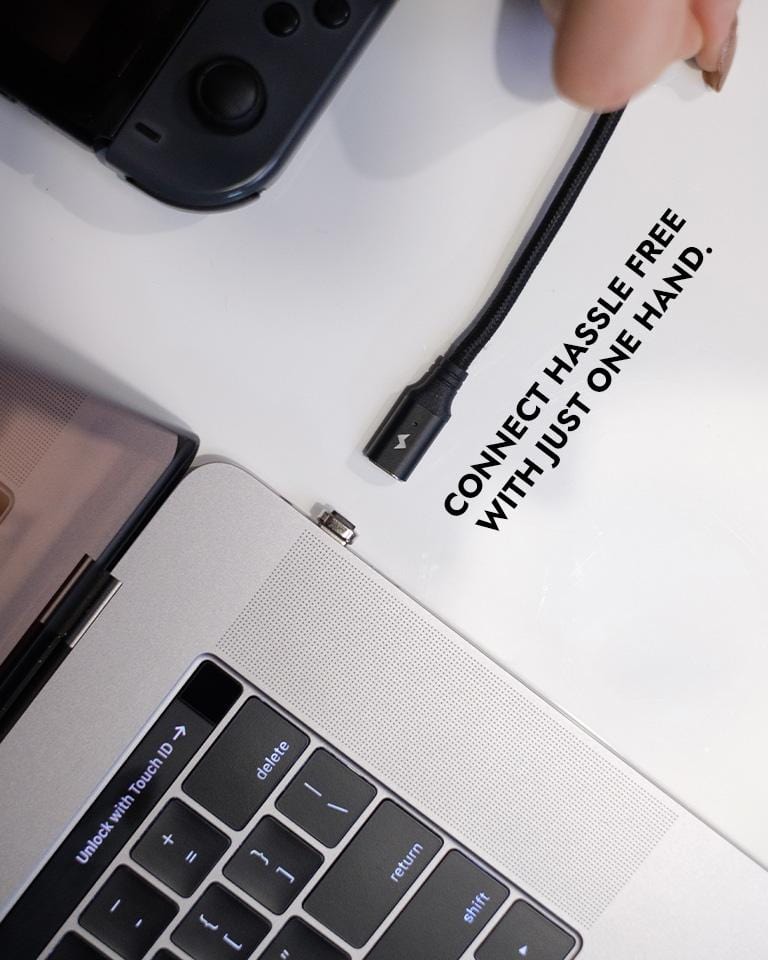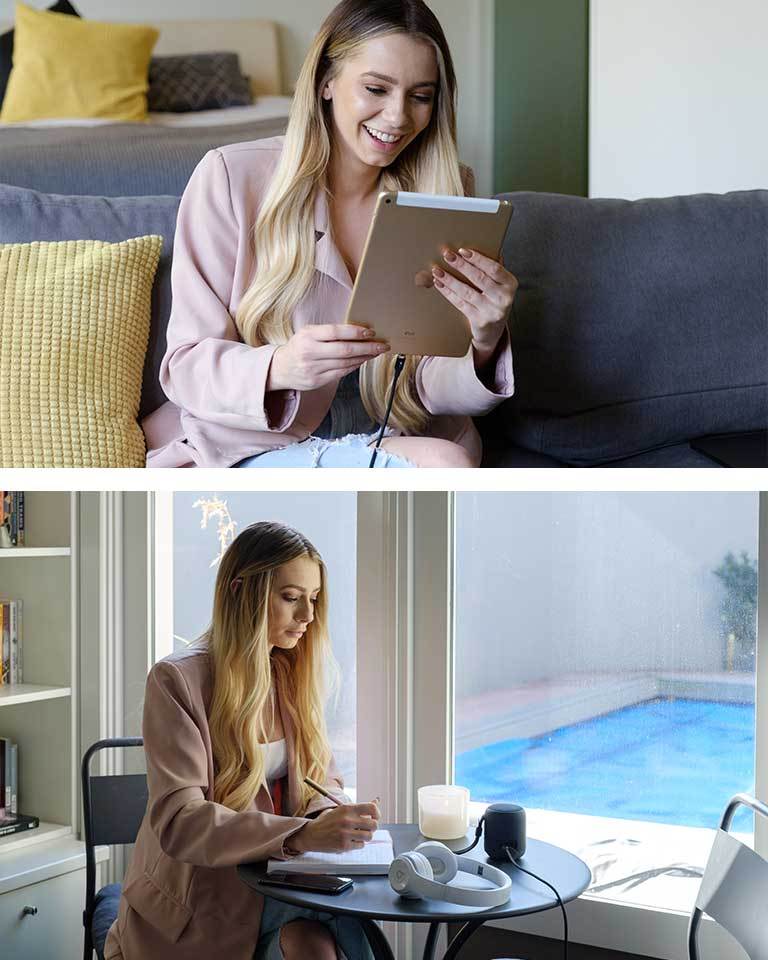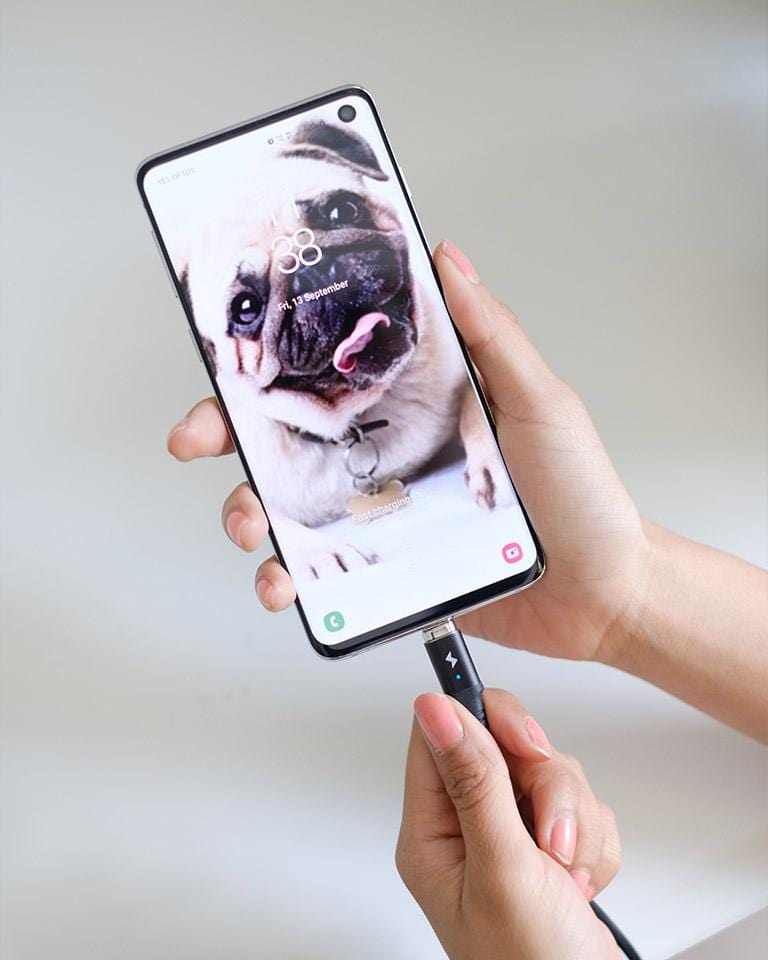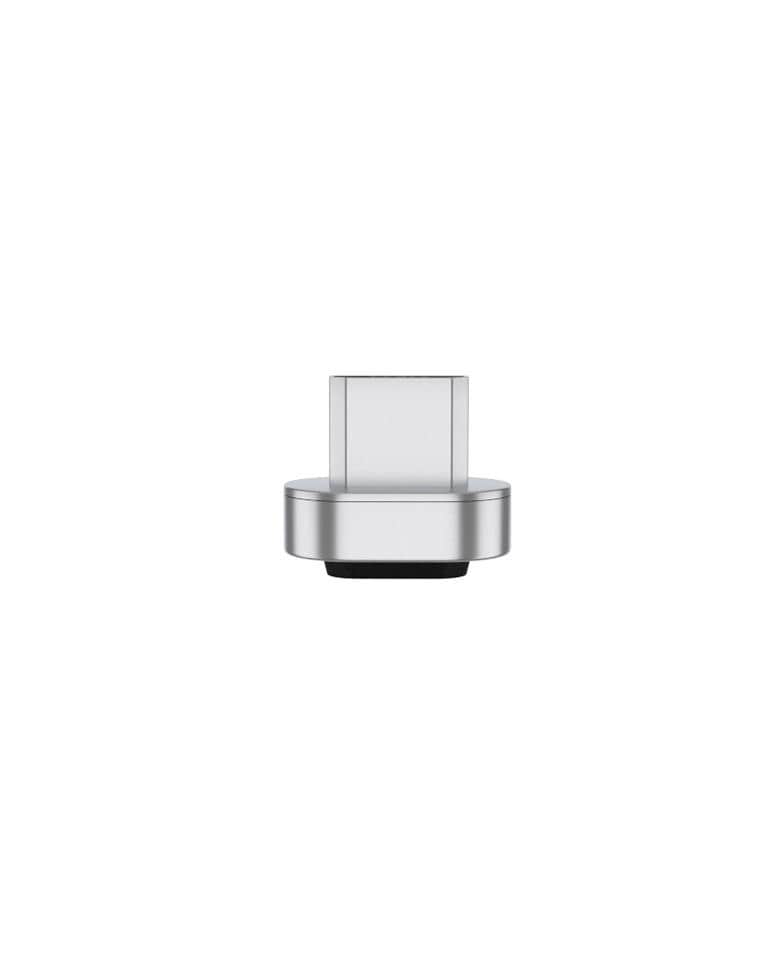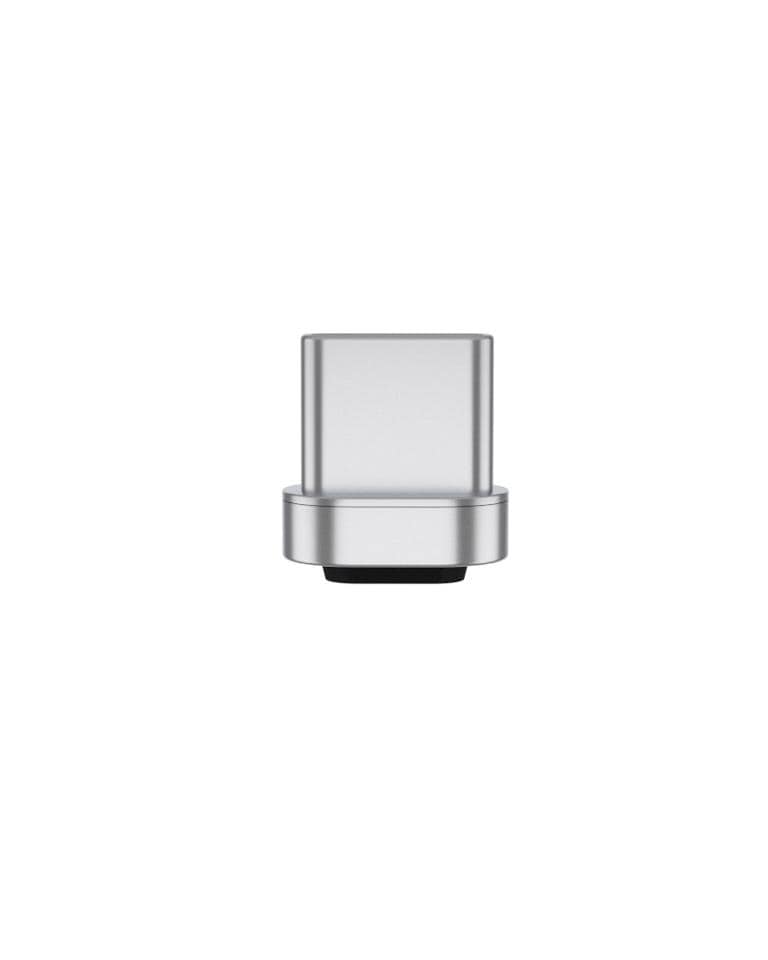 Features
Specifications
Reviews
Everything That's Included
Each item comes with 1 x magnetic tip of your choice (no cable included). A compatible cable can be purchased here. We also offer fast customer service within 24 hours, 30-day hassle-free return policy and a 15-year international warranty. 
Product Specifications
USB-C Output: 9V 1.67A/ 9V 2A/ 20V 3A/ 20.2V 4.35A/ 20V 5A
Apple

 

Output

: 6.8V 1.7A/ 5V 2.4A
Micro USB

 

Output

: 5V 2.4A

Due to the upgraded 10 pin design, Infinity is not compatible with any of our other magnetic cable ranges (asap Connect, asap X-Connect, UNO or MAGX)

Devices with their own proprietary charging technology are only compatible with their proprietary and official cables and not third party cables to achieve their full charge speeds. Using Infinity, the cable will still charge at the max speed possible without integrating in their proprietary charge technology   
Use with our range of fast charging graphene powerbanks

 

to re-charge the powerbanks at it's maximum speed
Customer Reviews
Write a Review
Ask a Question
12/04/2023
Stefan H.

Australia
No review as no products
Still waiting for my order to arrive and waiting to get a response from my last 2/3 emails sent several weeks ago
09/13/2023
Scott K.

United States
Adapters are great with the magnetic cable. They are hard to remove from your device however!
Great Idea
08/20/2023
Kelvin U.

Philippines
Finally out of cable hell
Finally one cable for my MacBook Pro, AirPod Max, Cardo, iPhone, iPads, and BT Speakers!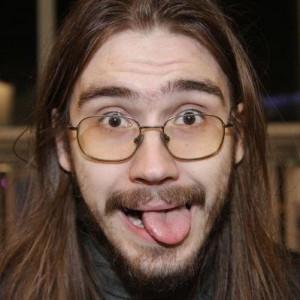 AP
07/03/2023
Artem P.

United States
Brilliant concept, solid execution, but not without its flaws (like pretty much everything in life)
Hello! I'm Artem and I was one of the Indiegogo backers for the original X-Connect cable. I now own ~$250 worth of Infinity cables and tips, and I added another ~$300 as add-ons to my recent Zeus pledge. As you can imagine, I have a few things to say about the Infinity cables and tips, and I'm glad you asked! :D (I bet you did not anticipate *this* amount of feedback, otherwise you'd offer rich text formatting in the input field.) Let me set it straight. I'm a fan of your magnetic cables, and I hope I don't have to explain why. And just in case you're still unconvinced, I can tell you that magnetic cables provide a huge quality of life improvement to anyone who has more than one device. Over the years, there have been numerous attempts to build a perfect magnetic cable solution, across several teams and companies. Some of them seemed to be very basic, others were quite sophisticated. And as it usually happens with startups, most of them ceased to exist either before, or shortly after shipping the first batch of products. Chargeasap might have been not the first one, nor the most advanced one. But they're seemingly the only ones who managed to survive across multiple product iterations through the years and gradually expand and improve their portfolio. So, it tells something not only about the quality of their products but also about their ability to do business. This is mostly why I feel comfortable investing a big deal into their products and standardizing on Infinity cables/tips across all the devices in my household. I feel good knowing they won't suddenly go out of business any time soon, and I can always buy another tip or two once I get another device. This is what I call *an ecosystem* (more of which later.) By no means are the Infinity cables perfect yet. So, here's a small ("small") list of suggestions you could use to make them even better. **I. Fundamentals. These are the things that bug me the most** 1. If you're redesigning the connector after using the tried and true 5-pin for almost a decade, why keep it to USB 2.0 speeds? I would prefer more pins to make it suitable for at least USB 3 Gen 2 speeds, or maybe USB 4. Make it future-proof and don't force us to upgrade all cables again in a few years! 2. Same for the wattage. 100W may sound impressive. (And I have no problem with it right now, given that my current on-the-go devices are Surface Pro 8, which only consumes ~60W on a good day, and Omni 40+ which "only" consumes ~100W when charging.) But thinking about "future proof", your own Zeus charger can output 140W now. And which cable am I supposed to use with it? Picture myself a MBP or Dell Inspiron owner who needs full 140W for charging. I don't want to drag around a separate Type-C cable just for this one device! 3. If magnetic connectors are so good (and damn they are good indeed!), why limit them to only one side of the cable? I want both sides to be equal. (Which was a massive selling point of moving everything to Type-C in the first place.) If you had double-ended Infinity cables, not only would that help sell more tips, but could also open a possibility for new innovative products such as chargers and power banks with *integrated* Infinity port(s). (I.e., no tip necessary to snap an infinity cable right into it.) I get it, designing a double-ended magnetic cable is a challenge on its own. The magnets should probably become stronger, and there are few other puzzles to solve. But if anyone can figure this out, that should be your team! So, I dare you to do it. 4. This might be a nitpick, but the current Infinity Type-C tip is a bit too long. It sticks out from my devices for at least 0,5mm extra. This does not look nice, and moreover it makes it rock or wiggle slightly from side to side. **II More variety** I get it, as a startup, you're trying to minimize costs by keeping your portfolio small. But those cables truly shine when there's *an ecosystem* around them. What I mean by this, when one can go all-in and convert *all* of their devices into a single, unified magnetic solution. Because if only one or two of your devices are using magnetic connector, and all others require the old-fashioned hard plug, you would *never* realize the ease and beauty of universal connector. And what's even worse, you'll probably find yourself constantly (un-)plugging the tip back and forth. And it will drive you crazy and make your life even harder than before introducing magnetic connectors. So, the more options you offer, the easier it is for someone to build an ecosystem and allow them to convert all of their devices without compromise. More specifically, 5. I want shorter cables. Some pages of your website say there's a 40cm option available, but the link seems to be dead: https://chargeasap.com/collections/usb-c-laptop-magnetic-cables/products/magnetic-cable-1-31ft-40cm-100w-for-usb-c-laptops-infinity 6. I want angled connectors. I liked the design of MagX connector. I would appreciate it if some of the Infinity cables (not all!) offered the same thing, as an option. And on the other end (plain Type-C), too! 7. More colors, please? E.g., bright red or green would be nice. It's not just about being fancy, it has practical reasoning, too. On my deck I currently have two cables, one is plugged into the Surface dock station, and I usually use it to charge my mouse. The other is plugged into a high-wattage wall charger, and I use it to charge my phone. I used to distinguish between these cables by plug shape. But now that both are Infinity cables, I need another option to tell one from another. Colors! And that's just a simplified example. For a busy professional as I am, it's easy to end up with three or four different power/data sources within the same deck, and the need to quickly tell them from one another. 8. An option with native male Type-A plug at one end would be nice. Many devices still include Type-A as the only port option, and you cannot easily replace some of them (e.g., what about your car?) And I hate the "dongle life", where you have to get a separate Type-A to Type-C adaptor if you want to go magnetic at the other end. 9. Would appreciate a female "cap" option. Could be used to convert a charger with a non-removable cable into Infinity. You offered that for X-Connect (as "Magnetic adapter set"). I liked the idea and I want it for Infinity, too. 10. Thinking of more versatility, maybe we need two "flavors" of each tip type. One with a thicker frame/bezel, optimized for easy removal. I could leverage one of these, e.g., in my power bank. Because it uses the same port for input and output. So, I have to alternate between "female" behavior (native Type-C socket for output, when using as power source) and "male" (Infinity tip for input when charging from the wall.) This is where a thicker tip would help. But I would also love to have another tip option, one with a super-thin frame/bezel. Maybe it will be super hard to remove it. And I don't mind it, if it helps my devices look nicer and less cluttered. (Definitely do not have it stick out longer than absolutely needed!) 11. Finally, I do like your non-magnetic cable with built-in wattmeter. And I see no reason why a wattmeter cannot/should not be an option for Infinity cables, too. **III. Packaging** 12. There's too much useless plastic in your packages. If I buy 10 cables, I get 10 single-cable bags, and each of them is made of thick plastic. I don't even need one, let alone 10. Being green is trendy! 13. I don't need that many tip removal tools either. Just make them optional. Or maybe throw one or two in each shipment (no matter how many cables/tips ordered.) 14. Labeling on the bags is often incorrect or confusing. 2m cables are shipped in bags that say 1.2m. The sets have the same labels as cable-only packages (no mention of tip being included). The Lighting tips weirdly arrive in small bags with word "gift" on them in Ukrainian. (Hint 1: I'm not Ukrainian. Hint 2: it was not a gift, I ordered them.) 15. I love the premium feel of your cables, so please don't ever try to optimize costs in the expense of quality. However, the tiny plastic wrap around the cable ends is pointless and hard to remove. (Especially on the wattmeter cable where the plastic wrap is really durable and won't come off without a knife.) I don't think it's a real concern that something might scratch the cable during shipping. But if you think it is, maybe just use more durable materials? 16. The rubber cable wrap/holder does not lock very efficiently and unwraps easily inside my bag as a result. As a reference, the Type-C cable included with OmniCharge products has a much better wrap design. 17. That said, I don't think I want this wrap on all of my cables by default. I get it, sometimes it comes in handy. But frankly, I would be fine without any wrap whatsoever. I'm just used to tightening any cable into itself as a knot. And I prefer a cleaner look overall, i.e. without visual distractions. I know I could remove the wrap, but I hate wasting material. So, maybe make it optional too? **IV. Ordering** 18. Your website navigation and product categories are quite confusing. Why do the "Universal magnetic charging cables for mobile" mean Uno while "USB-C laptop device cables" mean Infinity? Are you saying I cannot charge a phone with Infinity cable? It's hard to find what I need if I am not familiar with your product taxonomy already. 19. The "free shipping" banner in the cart is broken. No matter how much stuff you add to the cart, it always says "Spend $77.00 more and get free shipping!" (It works fine later in the flow, during checkout and actual shipping cost calculation.) 20. The pricing is not very transparent. Or, I'd say, it's seemingly intentionally confusing. Your cables are expensive, and I get it. Of course, I'd like them to be cheaper, like everything in life. But you know what, I'm totally fine paying extra for the innovation and quality *if* I was sure that was the lowest price I could get. Unfortunately, there are many unobvious ways to get a discount (e.g., email coupons, offers during checkout, etc.) And it's hard to find the best price among them. I literally had to make an Excel spreadsheet to figure which discount option to apply to which item. And I had to make two separate orders applying different discount options. It should not be that hard if you respect your customers and want them to trust you and build long-term relationships with you. (See: "ecosystem" above.) 21. Once again, following up on the "ecosystem" take, I would appreciate some volume discounts. 2-/3-packs, or even "buy three get one" offers don't quite cut it. I'd appreciate an even bigger price slash if I was to buy 10+ cables/tips. I, for one, can easily find a dozen USB devices across my house, and we're only a family of two! When building my last order, I thought I'd throw in a few spare tips just in case. And now I'm already out of tips! And need *at least* two more because of a bunch of devices I forgot about initially. So, please offer volume discounts and help folks buy a bunch of spare tips and cables in advance! Enough for now, happy to talk to you folks later! Have a nice day, --Artem
06/04/2023
Robin G.

Ireland
Best Purchase Ever
Using Tips makes it easy to charge and worry free if you pull the cable by mistake ensuring the device remains safe.

Previous Product

Next Product
Free shipping
FREE shipping on all orders over $99
Aussie Owned
All our products are proudly designed in Sydney
Worldwide Shipping
All orders shipped globally with tracking details
Secure Payment
Safe and secure checkout with SSL