SnapGo Magnetic Wireless Powerbank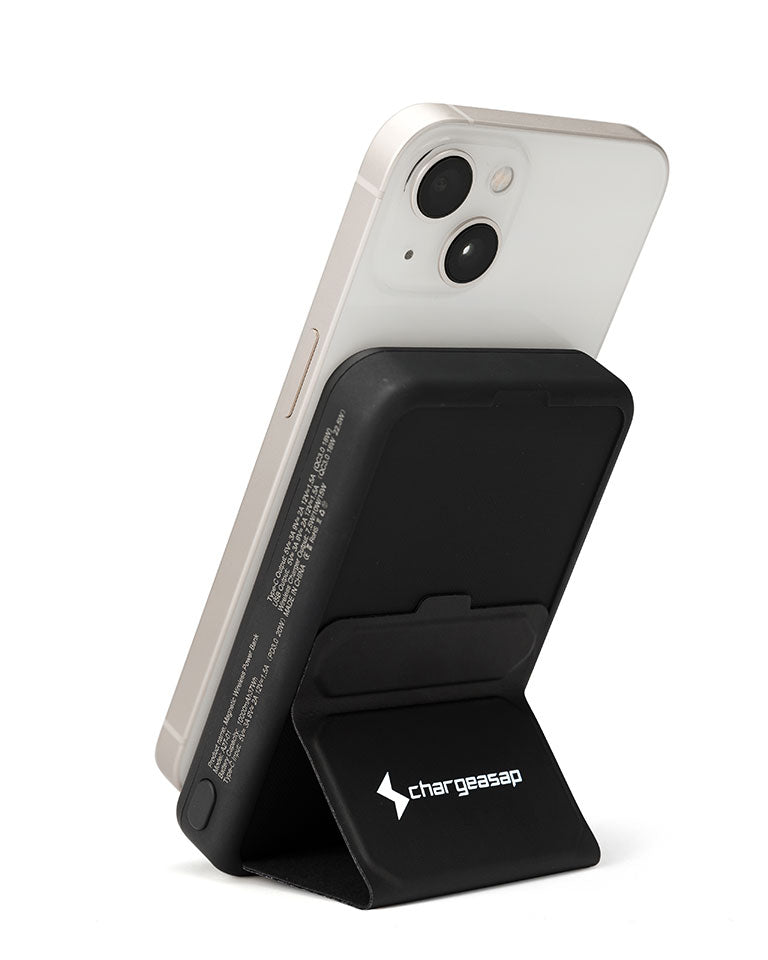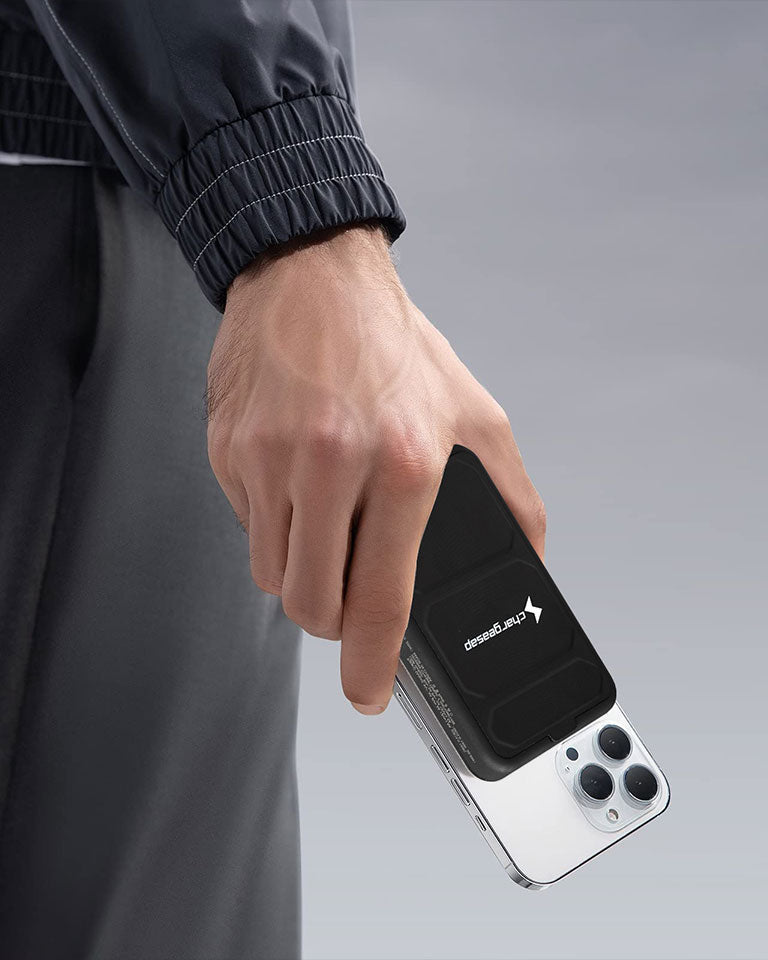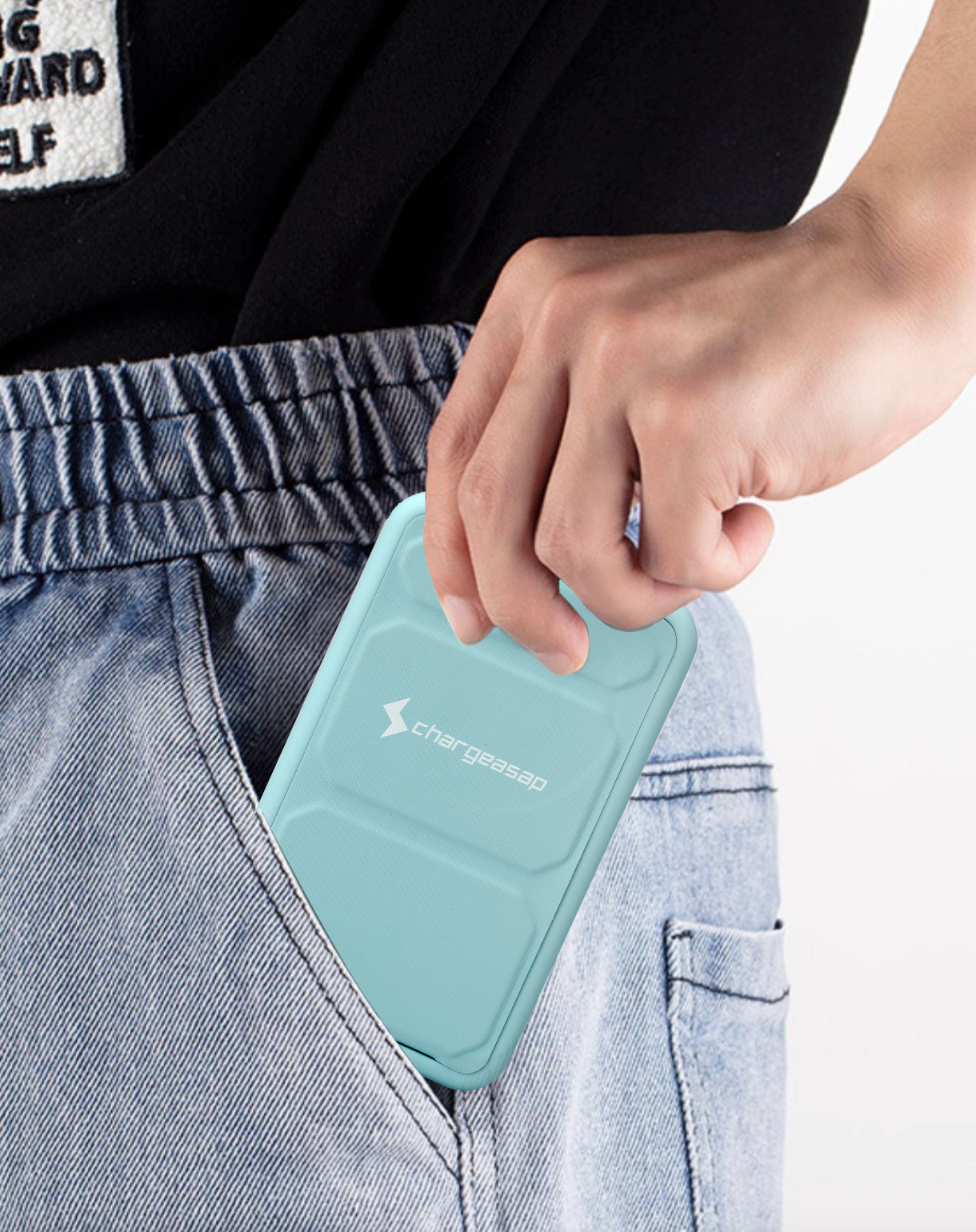 Features
Specifications
Reviews
Everything That's Included
Each purchase comes with 1 x SnapGo power bank, 1 x magnetic ring for non MagSafe compatible devices, 1 x USB-A to USB-C cable, and instruction booklet. We also offer fast customer service within 24 hours, 30-day hassle-free return policy and 1-year international warranty.  
Product Specifications
Capacity: 10000mAh 

USB-C Power Delivery 3.0 Input: 5V/3A 9V/2A 12V/1.5A

USB-C Power Delivery 3.0 Output: 5V/3A 9V/2.22A 12V/1.5A

USB-A 1 Output: 5V/3A 9V/2A 12V/1.5A 4.5V/5A 5V/4.5A

Magnetic Wireless Charger Output: 15W Fast Charge for Android devices (7.5W for iPhone devices) 

Dimensions

: 110 x 68 x 18mm (4.3" x 2.6" x 0.7")
Weight: 255g 

(0.5lb)

Material: ABS


Due to the restrictions placed on air deliveries containing lithium batteries, shipping of the SnapGo will be available to the following countries: US, Australia, UK, Canada, HK, Singapore, Korea, Austria, Belgium, Denmark, France, Germany, Switzerland, Japan plus more.

If your country hasn't been listed, feel free to reach out to us here to enquire if shipping is available to your country.
Customer Reviews
Write a Review
Ask a Question
08/21/2023
Dave F.

United States
Get one for all of your friends!
These wireless power banks are the future, and this specific model is a conversation starter. I recently traveled, and my experience in flight, taking trains, walking and hiking, where I was asked over and over, "where did you get that?" Those interactions were outstanding! The charge is more than enough for a rugged 8-10 hour hike, a tour of Manhattan in the summer, and a full day, out and about. My favorite feature is a must-have: Qi charging (and a very strong magnet.) This is the strongest one, so far. The charge time for an iPhone 13 is less than 60 minutes, for an almost full charge. Additionally, TWO phones can charge at one time… at full power. This battery bank is a beast. It also has a built-in clever stand (magnets, of course). You will know when to recharge, because there's a handy display, and it will let you know. Overall, and including hundreds of battery banks I've owned over the years, this SnapGo Magnetic Wireless Powerbank is BY FAR, the best one ever. If it seems like I like this company, I really do. I still check out crowdfunding products ChargeASAP offers, and back them. They are THAT good.

Previous Product

Next Product
Free shipping
FREE shipping on all orders over $99
Aussie Owned
All our products are proudly designed in Sydney
Worldwide Shipping
All orders shipped globally with tracking details
Secure Payment
Safe and secure checkout with SSL